OSGEAR AUTUMN DOMESTIC PROMO
First days of autumn bring a promotion dedicated to our USA family!
35% discount
for all the US brands!
PROMO CODE:

DOM35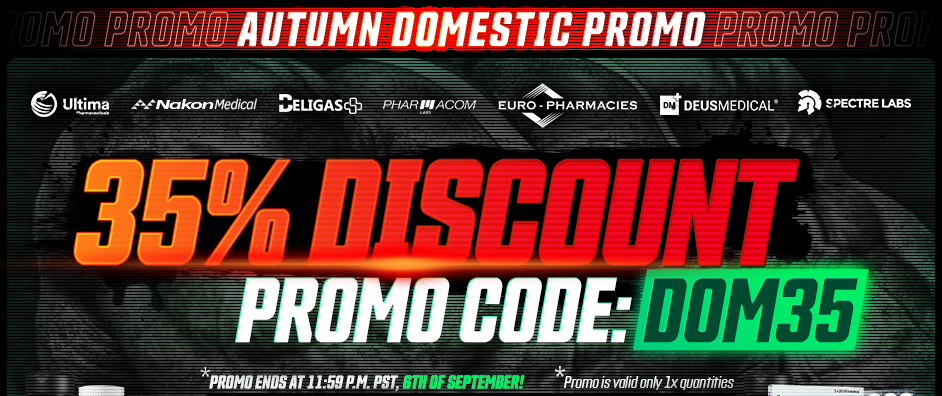 Ultima Pharmaceuticals
|
Nakon Medical
|
Beligas
|
Pharmacom Labs
|
Euro-Pharmacies
|
Deus Medical
|
Spectre Labs
In order to have the promo code applied, choose the desired warehouse / products and add them to your cart 1x quantities (do not order from bulk section 5x, 10x because the promo code won't apply), then proceed to checkout.
Promo ends at 11:59 P.M. PST, 6th of September!
Respectfully,
OSGear Team