The first time we heard about 'Banned Nutrition', the question that popped up in our heads is
'Why's it called Banned Nutrition'?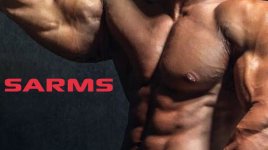 Not very subtle branding is it? Were they banned?
But turns out that the name is so, because they manufacture supplements that produce anabolic steroid-like results.
A lot of users are so surprised with the results that they mistakenly think that the supps contain banned ingredients, like steroids or SARMS.
There's none of that in any of the supplements offered by Banned Nutrition though.
They are one of the best and most reputed supplement brands in the world, who have recently launched 'legal SARMS'.
If you always wanted to try SARMS, but were worried about the potential side effects, then legal SARMS give you risk-free, SARMS-like results.
What are the ingredients in legal SARMS?
That depends on the type of legal SARM that you select.
But having scrutinized the product labels carefully, one can largely divide the ingredients into three categories.
Vitamins: People tend to look down upon vitamins because they are so easily available. What difference can one measly multivitamin make to your life? A lot. The fact is that some vitamins are incredibly difficult to source from our diets. For example, Vitamin B6 not only helps in breaking down the protein you consume, it also helps in producing RBC when used in synergy with B12. Increased RBC production is associated with a plethora of benefits for fitness. Legal SARMS contain a blend of such vitamins.
Amino acids: We are not talking about cheaply manufactured Amino acids sold as BCAAs in fancy bottles. We are talking about amino acids that are critical to the muscle building and fat burning process. Arginine, Glutamine, Isoleucine, Alanine, Leucine and other essential aminos are added depending on the type of legal SARM. It's the blend and the exact concentration of the amino that makes all the difference. Helps improve endurance and boosts recovery as well.
Testosterone stimulants: All legal SARMS from Banned, help your body produce more free testosterone. The increased Test not only helps preserve muscle during a cut, it also helps your body produce more lean muscle tissue during a bulk. All the testosterone boosters are scientifically proven to produce more test, mind you. There are no peptides, prohormones or crap like that.
Fat Burners: The final group of ingredients are fat burners. Irrespective of whether you are cutting or bulking, you need fat burners to accelerate the process, as well as look ripped with added vascularity.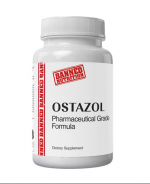 Where are these supplements manufactured?

Banned Nutrition is based in the United States of America and that's where these supplements are manufactured in a GMP certified facility
.
They are not sourced in bulk from China, which is where most of the SARMS originate from.
Do Banned Nutrition legal SARMS cause side effects?
None of the legal SARMS cause adverse side effects like performance enhancement drugs.
Cardarine for example, has been associated with cancer in rodents. That's the reason why it was shut down before it made to Phase I of human trials. In comparison, Cardazol can cause mild headaches and an upset tummy.
Ditto with Ostarine, which is known to cause up to 70% suppression. Ostazol on the other hand causes no side effects whatsoever.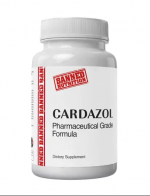 What about customer support?

Banned Nutrition has one of the best customer support teams in the business, who are available to answer all queries 24/7.
They are also pretty active and responsive on social media.
About the Author:
Chuck Pillazio is an Admin and moderator on multiple forums. He holds 2 personal training certifications right now, and he's working on his Masters's in Addiction Studies.
Anabolex Threads:
https://anabolex.com/community/threads/banned-nutrition-protocol.3999/#post-41317
https://anabolex.com/community/thre...-me-wake-up-banned-nutrition.4008/#post-41208
https://anabolex.com/community/threads/cardazol-vs-ostazol.3970/#post-40704
https://anabolex.com/community/threads/are-supplement-companies-honest.3889/#post-39626
Ref:
https://www.ncbi.nlm.nih.gov/books/NBK557436/
https://pubmed.ncbi.nlm.nih.gov/22647954/
https://www.ncbi.nlm.nih.gov/books/NBK441923/
https://www.ncbi.nlm.nih.gov/pmc/articles/PMC6326857/
https://pubmed.ncbi.nlm.nih.gov/27660594/